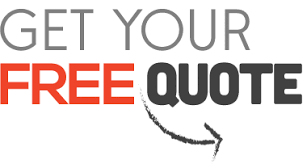 Our bobcats are the current models which makes them more reliable and efficient.
We have 2 different size bobcats, which can assist on different size jobs required, making Dobson Excavations more competitive to other business who may only have 1 bobcat size. Wee loh
Professionalism, Quality, Responsiveness, Value
From the start of obtaining quotation until job completion, I can only said Bruce and his team of boys are the best, reliable, efficient and no time waster in completing the dugging of the trench, access track and septic tank at my 5acres site at Bedfordale. Bruce was ever willing to offer his opinion and advice at the site. I strongly recommend whoever wish to do the related jobs. They are the best , no problem and no trouble. Thank you very much to Bruce and his team of boys. Well done! 1 Rob Hall
I have used Dobson excavations on numerous occasions and have always been pleased with the quality of their work. They always arrive on time and when I ask for specific tasks to be performed they are more than willing to go out of their way to assist me. I couldn't recommend them highly enough! By the way guys will be seeing you soon for retic trenches! Jo Morris
Exceptional customer service, quoted job and outcome within budget, professional team ~ thanks Bruce