Maintaining a driveway is essential for the longevity and overall functionality of your home. It adds value to your property and contributes to the overall appearance of your home. Driveways provide safe access to your home, especially when maintained properly. Often driveway maintenance is forgotten about or not prioritized, but it is an important aspect of your house.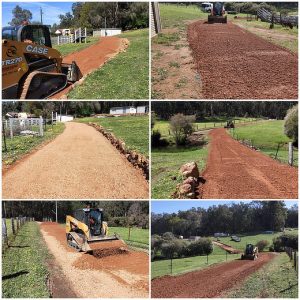 Safety is one of the most important reasons of maintaining your driveway. Not keeping up maintenance of your driveway, can lead to many issues. Cracks and potholes that occur through the heavy usage of the driveway or other external factors, can lead to safety hazards. By maintaining your driveway properly, you can reduce the risk of incidents such as tripping or falling over loose pieces or damaging your vehicle. Especially when there are extreme weather conditions, such as heavy rainfall or snow. Your driveway can become slippery or loose, which can have consequences for your safety and those around you.
Driveway maintenance goes beyond just safety and the prevention of accidents. It also contributes to the overall comfort and enjoyment of your home. Getting in and to your car becomes easier and faster when your driveway is well-maintained. Frequent maintenance can not only prevent issues such as damaging your car, or in extreme cases yourself, it also makes it more convenient to get around. This saves time and eventually money.
Besides the direct benefits of maintaining your driveway, there are also long-term economic advantages. Investing money in your driveway can prevent you from having higher repair costs in the future. By staying on top of the quality and state of your driveway, you can ultimately save money. Make sure to keep an eye on small issues, as they can grow into bigger problems when neglected. Neglecting small issues often leads to more expensive repairs in the future.
Keep an eye out for signs of wear, even when they appear like small cracks, dents or inconsistencies. These apparent small inconsistencies can lead to bigger holes and cracks in the future. If  heavy rain or heat is likely to occur where you are located, pay extra attention to these damages. The difference in temperature can cause cracks in your driveway, leading to more damage and potential costs. Ensure you inspect your driveway on a regular base to prevent this from happening.
Prevention is always better than cure. This counts for driveway maintenance too. Think of measures such as making sure the driveway construction is done in according to high quality standards, keeping your driveway clear and clean, staying on top of falling leaves and branches and making sure dirt and debris doesn't accumulate on your driveway. These measures are especially important throughout fall and winter, as these conditions put more pressure on your driveway. By maintaining your driveway all year round, you can ensure your driveway not only looks aesthetically pleasing, but it also contributes to safety and lower repair costs.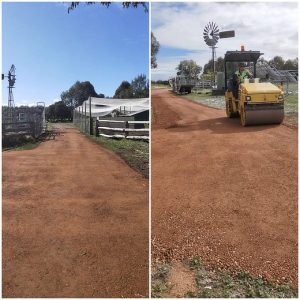 In a world that increasingly emphasizes sustainability, it is also important to note …