A bobcat is among the most commonly used types of equipment today for many landscaping or construction projects. With different sizes and attachments, a bobcat can be used for multiple purposes and perform various tasks.
A mini Bobcat is the smallest Bobcat in the market, with a horsepower below 50. Because of the mini Bobcat's size and ability, it is commonly used for landscaping, site development, and any residential exterior projects such as digging, trenching, trenching, and many more. It is also the most preferred Bobcat for interior projects since it can navigate in compact spaces where other types of equipment cannot.
People are always enticed to buy the mini Bobcat because of its flexibility. If you don't need a Bobcat frequently it is always convenient to rent it rather than buying it. It is very economical to hire a (mini) Bobcat; it doesn't require a big investment and you don't need to worry about upkeep or storage. At Dobson Excavations we offer both Bobcats and Mini Bobcats with different attachments for hire, both with and without operator.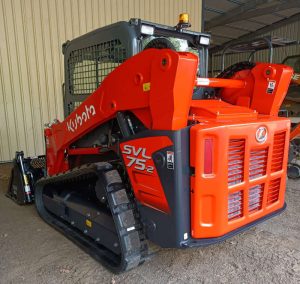 The Advantages of a Mini Bobcat
It is quicker than manual work
It can operate in a hard to access areas
It is easy to clean because of the raised cutouts between the rollers
It can perform the result of a big machine but in a small package
It has a fast cycle time, strong breakout forces, and a very good ability to push
It can easily be connected to attachments and has interchangeable tracks
It is very comfortable to work with
It is easy to load and transport
It has a high flotation track for minimum ground disturbance
It is very affordable to hire
It does a more accurate work
The Limitation of a Mini Bobcat
It's small, so for large jobs it might fall short compared to a large excavator.
It can manoeuvre less efficient in rough terrain as the length of the tracks is small
It is not the most efficient in fixed point work
It cannot be used in mines and very muddy terrains