While this can be problematic, when you have a contractor that is experienced, they should be able to come up with a plan on how to deal with this issue.  Running into rocks during an excavation could present anything from a minor challenge to a major one, depending on how much rock is present.  If it's a significant amount of rock that cannot be easily removed, then it will have to be broken down first.  This is where the rock hammer attachment comes into place.
Having a Plan in Place Ahead of Time Makes the Process Easier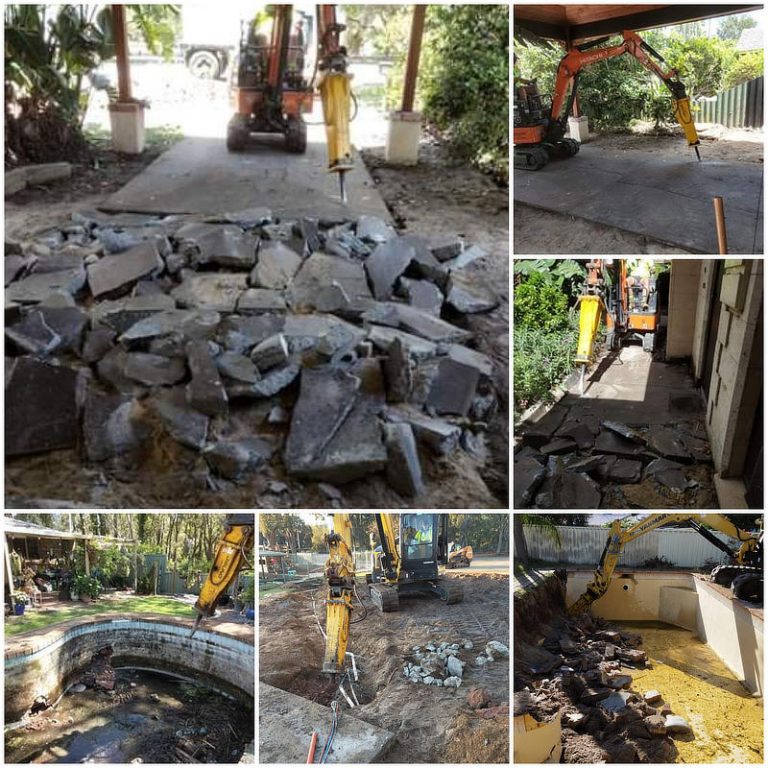 Many construction sites have rock hidden below the surface, the key to being able to deal with this is to have the rock hammer attachment on hand.  Everything underground is unknow, we will not know if rock is present until we start digging, there are times depending on what area you live in, that we may be able to determine if rock is present or not, While we're usually fairly accurate when determining the presence of rock depending on the area you live in, under the ground in all area is unknown.
If Rock's are present that a regular excavator cannot deal with, we have 2 rock hammer attachment to break the rocks for 2 of our excavators. The 2ton Excavator and the 8ton Excavator, so whether the job is a small one or a larger job we can assist with all rock breaking. Our 21 ton Excavator can be equipped with a rock hammer attachment as well.